Australian propeller company Veem recently won 'Exporter of the Year 2012' at the 2012 Club Marine Australian Marine Export & Superyacht Industry Awards.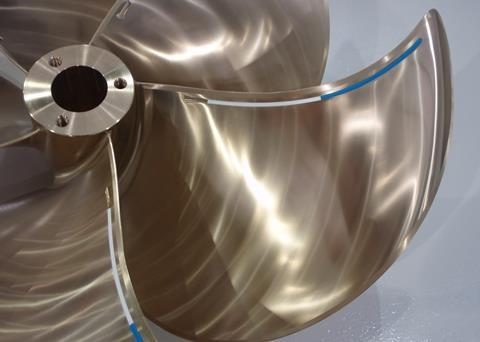 The awards were organised by the Australian International Marine Export Group (AIMEX) and were held at Sydney's Darling Harbour. Veem also won 'Best Marine Industry Export Performance (Large)'. The awards were accepted by Stephen Vincent, Veem Propellers Asia Pacific distributor.
The company has developed its design and manufacturing technology in its latest designs, the Interceptor Propeller, the VeemUltraskew super-yacht propeller and the VeemSurf surface drive propeller, which the clompany claims have made their way to the top of their own markets. Veem uses CFD (Computational Fluid Dynamics) and FEA (Finite Element Analysis) in the design stages of its propellers.