The Motorship Propulsion & Future Fuels Conference 2019 will be held at the Sofitel Hamburg Alter Wall Hotel from 19-20 November 2019.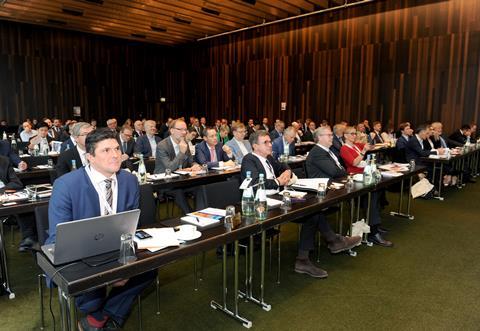 This luxury Hamburg hotel will host two days of conference proceedings for over 200 senior managers in the commercial shipping sector, including presentations and panel discussions in the main conference room as well as parallel sessions held in a breakout room on 19 and 20 November.
Delegates will also have the opportunity to network in the conference foyer during coffee breaks, lunches and the drinks reception held on 19 November.
The 2019 edition of Propulsion & Future Fuels will provide senior executives with a meeting place to learn, discuss and share knowledge on the latest developments in efficient propulsion technology and low flashpoint, low carbon fuels such as LNG, Ammonia and Hydrogen, as well as operational and regulatory challenges.
This year will also feature sessions on the steps to 2050, innovations in NOx and SOx abatement, cutting carbon, electrifying the merchant fleet and data-driven efficiencies.
Preferential room rates (including breakfast) are available for Propulsion & Future Fuels delegates at the conference hotel, Sofitel Hamburg Alter Wall. Please note that there are only a limited number of rooms available at this rate so book today to avoid disappointment!
Book your delegate place today and save up to €399, visit our website and use code early at the checkout. For more information contact the team on +44 1329 825335 or email conferences@propulsionconference.com