Delegates at this year's propulsion & Future fuels will have the opportunity to take part in the technical visit on day three of this year's conference.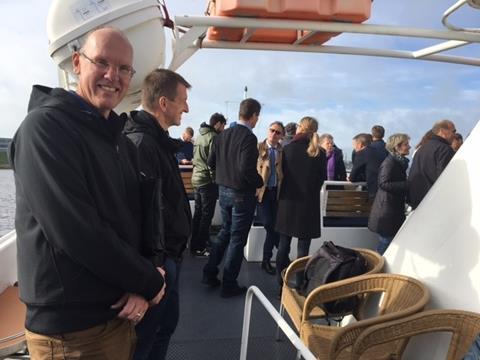 On 21 November, the third and final day of Propulsion & Future Fuels 2019, delegates will be taken to the Becker Marine Systems advanced LNG Hybrid Barge, which is an innovative solution for improving air quality due to marine emissions in Hamburg.
The Becker LNG Hybrid Barge produces significantly lower emissions than the diesel engines used to generate power onboard cruise ships and has been shown to reduce CO2 emissions by 20% and NOX by 80% with no particulates or sulphur emissions whatsoever. Designed as a flexible and mobile solution, the barge supplies power to cruise ships during the summer season and is able to operate as a floating power and heat plant in the winter.
The Technical Visit is just one of the many networking opportunities available to delegates at Propulsion & Future Fuels this year and as ever places on this tour are limited. Book your delegate place now to secure your space.
Full conference programme covering hydrogen, ammonia, methanol, ethane and LNG plays innovate propulsion and powering systems can be viewed here.
To book your conference place, including attendance of the technical visit, pre-dinner drinks reception, and conference dinner, visit the website, contact the events team on +44 1329 825 335 or email conferences@propulsionconference.com.