The Motorship Propulsion and Future Fuels Conference 2018 may be the first of its kind, but the topics covered will be familiar to previous attendees at the longstanding Propulsion & Emissions and Gas Fuelled Ships conferences.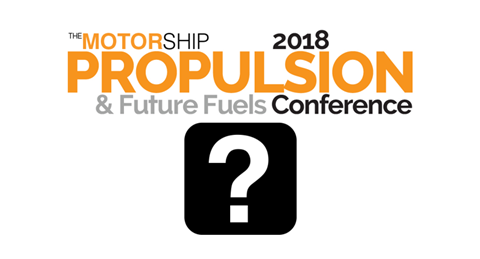 The event will take place over two days and will consist of joint sessions and two separate streams which will maximise the topics and focus on the specifics of either propulsion technology or low flashpoint/alternative fuels.
Over the past decade or so the Gas Fuelled Ships conference has explored the evolution of not just LNG but other clean, low-flashpoint fuels, to the point where they can no longer be considered in isolation from more mainstream propulsion choices. With the 2020 global sulphur cap approaching, operating within the constraints of the Energy Efficient Design Index and with tighter CO2 emissions measures almost certain by 2023, these so-called alternative fuels are now an essential feature in ship owner's propulsion considerations.
Propulsion & Emissions, the longest running technical conference in the maritime sector, was due to celebrate its 40th edition in 2018. Propulsion and Future Fuels will continue to address solutions for efficient and clean propulsion technology, and will look ahead to ways of decarbonising the maritime shipping sector.
The Motorship Propulsion and Future Fuels Conference is expected to attract a 250-strong audience to the Riverside Empire Hotel 14-16 November 2018 in Hamburg. Its goal is to provide up to the minute industry developments with decision makers from the ship operating sector, ship design and construction companies, fuel, equipment and technology suppliers plus classification and policy-making organisations.
If you are interested in speaking, sponsoring or attending the conference don't hesitate to contact the events team who will be able to provide you with more information. Call +44 1329 825335 or email conferences@propulsionconference.com.