The final programme for Propulsion & Future Fuels 2019 is out now! The conference will take place at the Sofitel Alter Wall Hotel in Hamburg, Germany, from 19-21 November.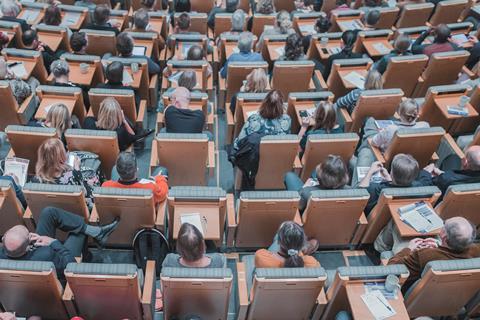 This year's programme features a number of future fuel showcase sessions featuring alternative and low flashpoint fuels such as LNG, ammonia, hydrogen, batteries, methanol and more. There will be a focus on zero emissions, with particular emphasis on the transition period and the fuels which will facilitate it.
View the programme here!
Session titles on this year's programme include:
Cutting carbon, cutting cost to meet the 2050 deadline: Shipowners tackle emissions reduction
Future fuel showcase: Hydrogen
Digitalisation
Legislation vs longevity –uptake of scrubbers, ULSFOs and LNG
Innovative project showcase
Future fuel showcase: LNG
Future fuel showcase: Ammonia
Powering shipping with alternative fuels
Electrification solutions: Batteries and hybridisation
Roger Strevens, VP of Global Sustainability at Wallenius Wilhelmsen will will kick off the start of the conference presenting on 'Decabonisation – boosters and blockers'. His presentation will tackle regulatory and other change drivers, innovation and digitalisation for decarbonisation. The presentation will question if the level of innovation we currently have is up to the challenge of decarbonisation and will explore the linkages between digitalisation and decarbonisation.
A panel of shipowners tackling the topic of emissions reduction and discussing their current and future fleet will follow the keynote session and delegates will be invited to join the discussion moderated by the conference chairmen Lars Robert Pedersen, Deputy Secretary General, BIMCO & Martin Kröger, Managing Director, German Shipowners' Association – VDR.
Opening session Shipowner panel:
Wolfram Guntermann, Director Environmental Management, Hapag-Lloyd AG
Tom Strang, Senior Vice President, Maritime Affairs, Carnival Corporation & plc
Rowil Ponta, Managing Director, Nordic Hamburg
Tor Øyvind Ask, Fleet Director, Solvang ASA
Tomas Aminoff, Senior Consultant, Elomatic & Hideyuki Ando, Senior General Manager, MTI - NYK Group
Click here to view the programme online.
There is just over one month to go until Propulsion & Future Fuels 2019! Book today to attend the networking events and benefit from a packed programme at the conference.
Simply visit our website, email conferences@propulsionconference.com or call the Events team on +44 1329 825335.