The final programme for Propulsion & Future Fuels 2021 is out now. This conference will take place in Hamburg, from 2-4 November.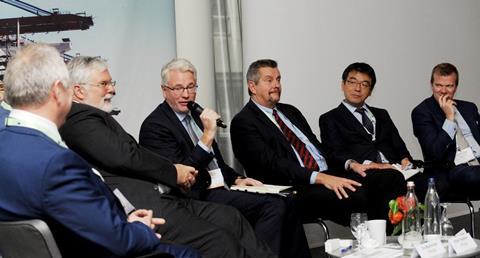 This year's programme will focus on energy efficiency existing ship index (EEXI); retrofitting the fleet, and current and future projects during day 1. Then today's alternative fuels, fuel streams and alternative powering on day 2. This will be followed by a technical visit on board the M/V Copenhagen day 3.
A significant focus for this year's conference will be Energy Efficiency Existing Ship Index (EEXI), and how you can meet the IMO's targets, either through retrofitting your fleet or alternative fuel or power. All of these topics and many more will be covered during the 3-day conference.
The conference will offer 2 days of sessions and streams, including informative presentations and panel discussions and audience participation and a technical visit on the final day. Some of the key sessions include:
Energy Efficiency Existing Ship Index (EEXI)
Retrofitting the fleet
LNG's evolution
Methanol
Ammonia
Hydrogen and fuel cells
Wind-Assisted propulsion
Electrification
Gavin Allwright, Secretary, International Windship Association, who are a supporter of the conference. Gavin will be moderating the wind-assisted propulsion session and will be joined by:
Mikael Razola, Project Manager - wPCC Research Project, Wallenius Marine & Sofia Werner, Senior Researcher & Manager Strategic Research Hydrodynamics, SSPA
Motoki Sakagami, Marine Engineer - Technical Solution Department, ClassNK
Nick Contopoulos, COO, Anemoi
This panel of experts will be discussing how wind-assisted propulsion could be the answer to meeting the IMO's EEXI by 2030.
To view the final conference programme, click here
Book online today or contact the team on 44 1329 825335. You can also email conferences@propulsionconference.com