WinGD have confirmed their sponsorship of the Propulsion & Future Fuels 2019 Drinks Reception which will take place on 19 November.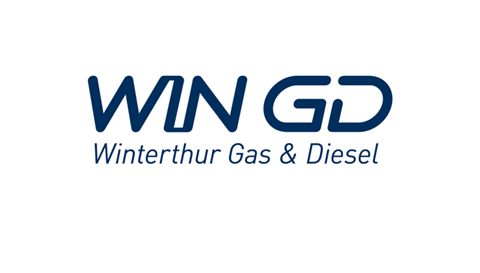 WinGD have been powering merchant shipping since 1898. Their innovative technology is behind the propulsion power of all types of deep-sea ships world-wide, such as oil and product tankers, bulk carriers, car carriers, general cargo ships and container ships.
Headquartered in Winterthur, Switzerland, the largest team of WinGD employees, contribute to all aspects of research and development (R&D), design, operational and manufacturing support, marketing and sales.
WinGD are inspired people providing innovative technologies that power the heart of the marine industry. They go the extra mile to add value to our customers business.​
Their mission is to create customer value through technical leadership, excellent customer care including the use of latest technologies and tools available. WinGD fosters a culture where people are empowered to take responsibility, an environment that stimulates innovation and creativity.
We offer an array of packages to suit any budget, enquire today and see what the team can do for you. Promote your company to the right audience at the right time; whether you're in shipbuilding, fuel, equipment or technology this is the forum for you.
Join our growing sponsors list which includes:
GTT
Lloyd's Regsister
WinGD
Herose
Kral
Methanol Institute
Gasum
Shell
Book now! The 20% early bird discount ends on 31st July giving you just two weeks to book and save up to €399. Contact the events team on +44 1329 825335 or email conferences@propulsionconference.com. Enter code early at the checkout.