WinGD, will sponsor this year's drinks reception taking place on 17 November 2020 following the close of the first day of conference presentations.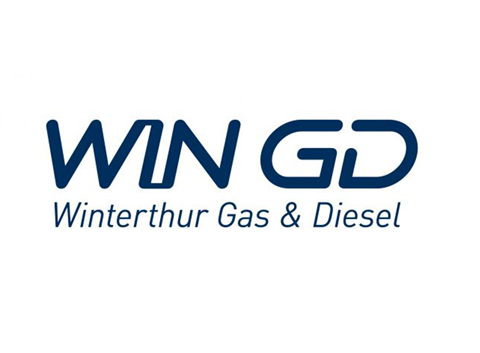 WinGD have been powering merchant shipping since 1898 and today their innovative technology is behind the propulsion power of all types of deep-sea ships world-wide, such as oil and product tankers, bulk carriers, car carriers, general cargo ships and container ships.
Headquartered in Winterthur, Switzerland, the largest team of WinGD employees, located there, contribute to all aspects of research and development (R&D), design, operational and manufacturing support, marketing and sales. WinGD also hosts an extensive state-of-the-art research and training facility at its Swiss Diesel Technology Centre.
WinGD's vision is that of inspired people providing innovative technologies that power the heart of the marine industry. They are proud to go the extra mile to add value to their customers' business. ​
Their mission is to create customer value through technical leadership and excellent customer care, including the use of latest technologies and tools available.
In 2019 Rolf Stiefel, Vice President Sales at WinGD took to the stage to deliver a presentation on 'LNG - Bridging the gap towards the 2050 future fuels' which discussed how today's proven LNG engine technology is the base from which the next generation of future-fuel-ready engines will evolve.
We look forward to welcoming WinGD again in 2020. If your business is seeking a platform to market itself through an array of packages to suit any budget, take a look at the sponsorship brochure on our website. Promote your company to the right audience at the right time; whether you're in shipbuilding, fuel, equipment or technology this is the forum for you.
For further details on any aspect of the conference, please contact the Events team at conferences@propulsionconference.com or call +44 1329 825335. The 20% early bird discount is available for a limited time. Simply enter code early at the checkout.