A wireless charging system is helping coastal hybrid ferries meet environmental regulatory demand.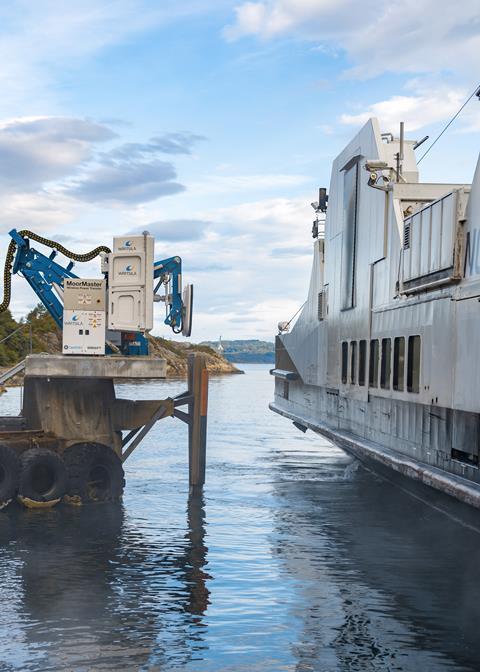 The first commercial ferry in the world operating with high power wireless charging capability for its batteries has been tested with Wärtsilä's automatic wireless induction charging system, which is based on inductive power transfer and can transfer more than a MW of electrical energy.
Ingve Sørfonn, senior technical officer E&A at Wärtsilä Marine Solutions, said: "There is an ongoing trend to equip coastal ferries with battery powered and hybrid propulsion since they are particularly affected by environmental regulatory demands."
"Wireless charging will, therefore, create considerable value for operators of hybrid ferries."
Long reach
Tests on the Norled-owned 85m long hybrid powered coastal ferry MF Folgefonn involved technology designed to maintain efficient power transfer at distances of 50cm between the two charging plates built into the side of the vessel and the quay.
No other wireless charging system is as powerful, or capable of maintaining the transfer of energy at this distance, said the company.
Ships will see up to 20% more utilisation of the available charging time, increased operational safety, and greater system reliability, stated Mr Sørfonn.
Reduced wear
Wireless charging also reduces maintenance since wear and tear to physical connection lines is eliminated.
Cato Esperø, sales director at Wärtsilä Norway, said: "For Wärtsilä, this wireless charging revolution focuses on coastal ferries, a segment of the transportation industry that is well-suited to the technology because of short stop-and-go schedules."
The tests were carried out in Norway in August and September.