ZIM is planning to invest in the development of artificial intelligence (AI) based solutions for its logistics, operations, finance and trade functions. It has agreed a tie-up with Tel Aviv-based AI specialist Data Science Group to bring AI and machine learning solutions from the design stage to implementation.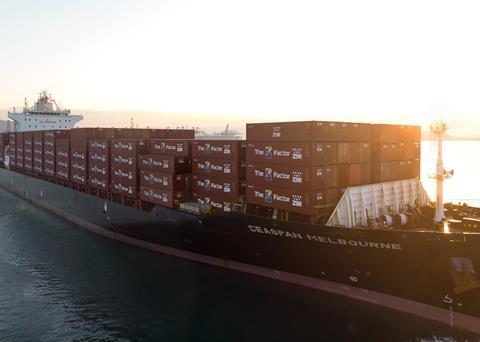 ZIM and the Data Science Group have agreed to establish a Center of Excellence with teams from both ZIM and DSG, including AI experts and engineers, to work on the evaluation, validation, and development of AI projects and their implementation into ZIM's operational environment. DSG will contribute knowledge in data science and machine learning, along with its methodology and the experience it has gained over years of operating in various vertical markets.
The teams will analyse data from ZIM's shipping fleet, which carries tens of thousands of cargo containers to various seaports, considering the different regulations to which the company is subject. The team will develop advanced models to forecast demand, plan shipping routes, automate logistical processes, among other deliverables.
The establishment of the centre will allow ZIM to accelerate the efficient development of advanced AI solutions. ZIM will provide the business insights necessary to establish the solutions along with advanced technological infrastructure.
Eyal Ben-Amram, EVP and CIO of ZIM, said: "ZIM is advancing into the digital age and is leveraging the data it has accumulated over the years to gain new insights that will give it a significant advantage in the world of shipping, which in recent years has become more competitive than ever. The partnership with DSG in the Center of Excellence will allow us to lead the world of international shipping by expediting delivery times, streamlining logistics, forecasting demand, and automating processes."