Head of Shipping Advisory Hamburg & Dubai, DNV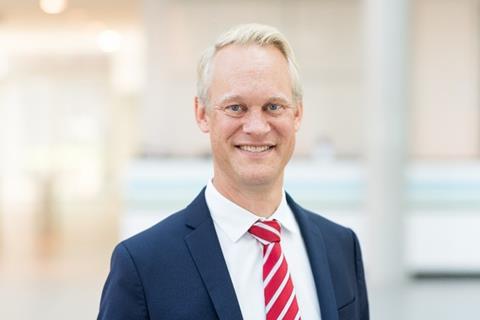 Merten is a senior principal consultant with more than 20 years of management and strategy consulting experience, leading DNV's Shipping Advisory Hamburg & Dubai team. Before joining DNV in 2012, he worked as Management Consultant with Booz & Company for 11 years. Merten has a track record of more than 75 consulting projects, thereof 60 in a management/lead role.
Delivering insights from blending commercial, technical and regulatory expertise has been a major professional theme of his work. With DNV, Merten led growth/turnaround/innovation strategies, market assessments, commercial due diligences, techno-economic feasibility studies on alternative fuels/technologies, emission/energy efficiency and cost improvement projects for maritime clients.
Shipowners/managers/operators, port & terminal operators, suppliers as well as investors, energy companies and governmental entities facing the maritime sector represent his client base. Beyond Maritime, he has served private and governmental/public clients in e.g., Oil & Gas, Transport & Logistics, and Wind Energy in Europe, Middle East and Asia.
He holds an Engineering Diploma from Technical University Braunschweig (Germany) and a MSc in Engineering from Georgia Institute of Technology (Atlanta, USA).
Merten lives in Hamburg with his wife and two children.