Our industry-leading knowledge and expertise extends to further auxiliary units for use in marine, power and process industries.
These include cooling water systems, emergency pump units, preheating and oil lubrication units, fuel oil transfer and fuel changeover systems. All solutions are designed for operational efficiency, safety and reliability throughout their lifetimes.
Auramarine is committed to supporting the shipping industry's journey to decarbonisation. The company delivered its first biofuel-ready fuel supply units early in the 2010's, and continues to develop products to support the growing uptake of biofuels from diverse feedstocks.
As a more recent launch, Auramarine has developed a fuel supply unit for methanol. The unit supplies methanol from the service tank to the engine and other methanol consumers while at same time regulating the flow, pressure and temperature of the methanol and subjecting it to filtrations. Auramarine's HFO and MGO units are suitable for backup purposes for methanol operations, and they are already trusted and proven in current LNG-operated vessels.
All Auramarine units are highly retrofittable and can be delivered to the vessel in two or more parts if needed for smooth transport and installation.
Whether a customised or standard solution is needed, Auramarine works closely with clients to understand what is required and to find solutions that best meet their needs.
We offer:
design and delivery of fuel supply and auxiliary systems
standard and customised units
comprehensive support during installation
service and maintenance programmes
specialist, experienced service engineers
performance optimisation, existing system upgrades and retrofits
reliable worldwide deliveries of genuine spare parts.
Auramarine has representatives in more than 25 countries with offices in Finland and China.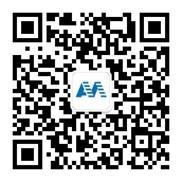 Scan in WeChat to follow Auramarine